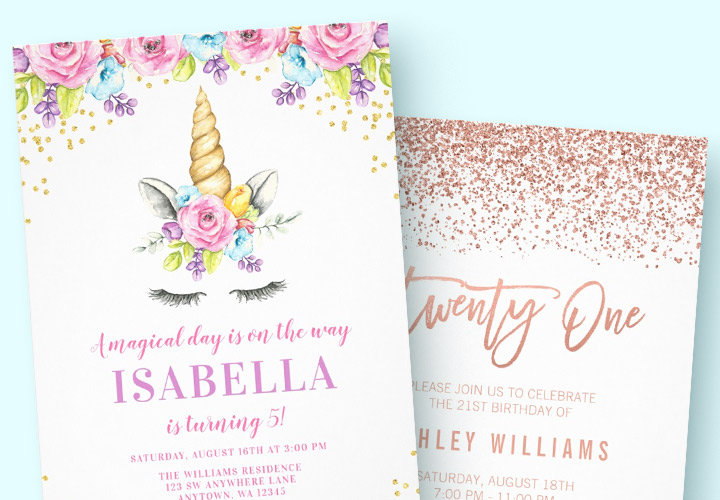 Birthday Party Invitations
Invite your friends and family to a birthday party with one of our professionally printed birthday invitation designs. We offer a wide variety of designs to fit various styles and birthday themes. Choose one of our custom designs to add a special touch to your event. Easily personalize each birthday invitation for your unique celebration.
Free Color Changes
You have found the perfect birthday invitation design, but want a different color? Contact us today and we will change the color for you for free!
Shop our Birthday Party Invitations