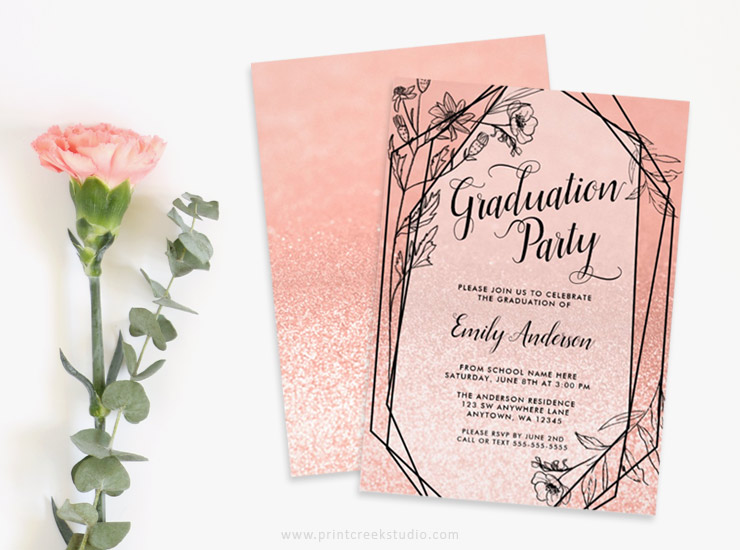 Celebrate your graduation in style with one of our popular rose gold graduation party invitations! These chic designs are the perfect choice for the trendy grad. All of our invitations are professionally printed and include a 100% satisfaction guarantee!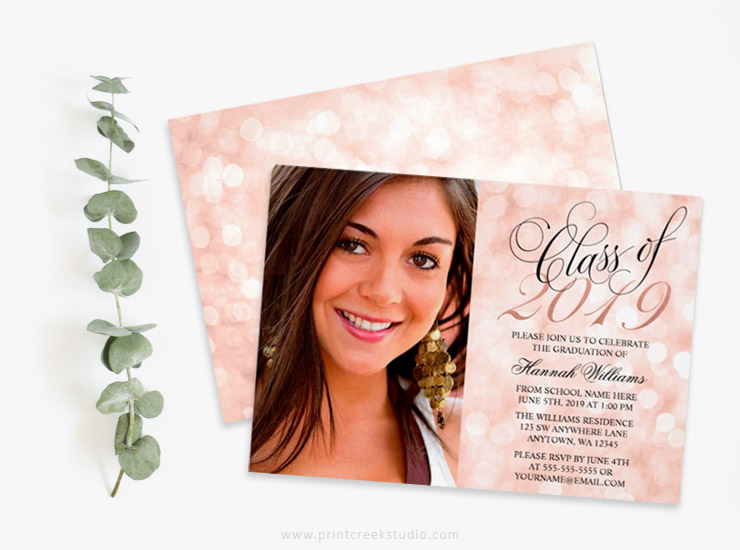 Easily add your photo to any of our invitations. If the design you love doesn't have a photo template, you can add a photo to the back of the invitation using Zazzle's online editing tool.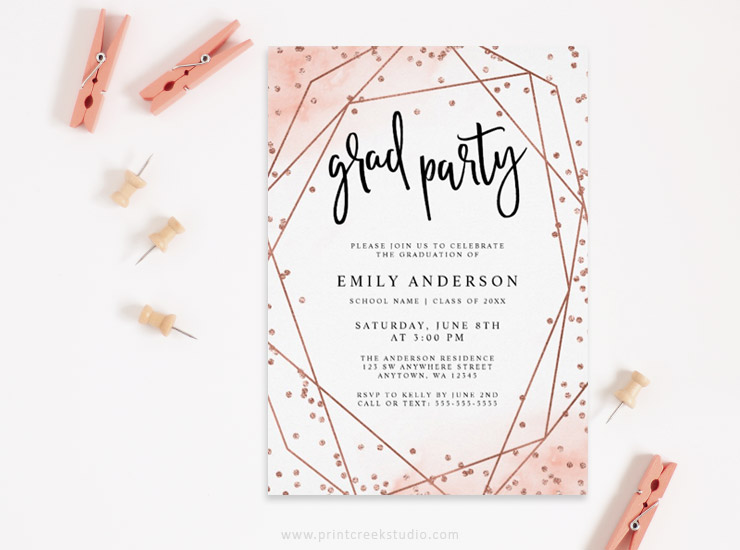 We hope you love our selection of rose gold grad party invitations! On the product ordering page, you will be able to choose from 12 unique paper types and 6 card shapes. Contact us if you need any matching products created. We are here to help!