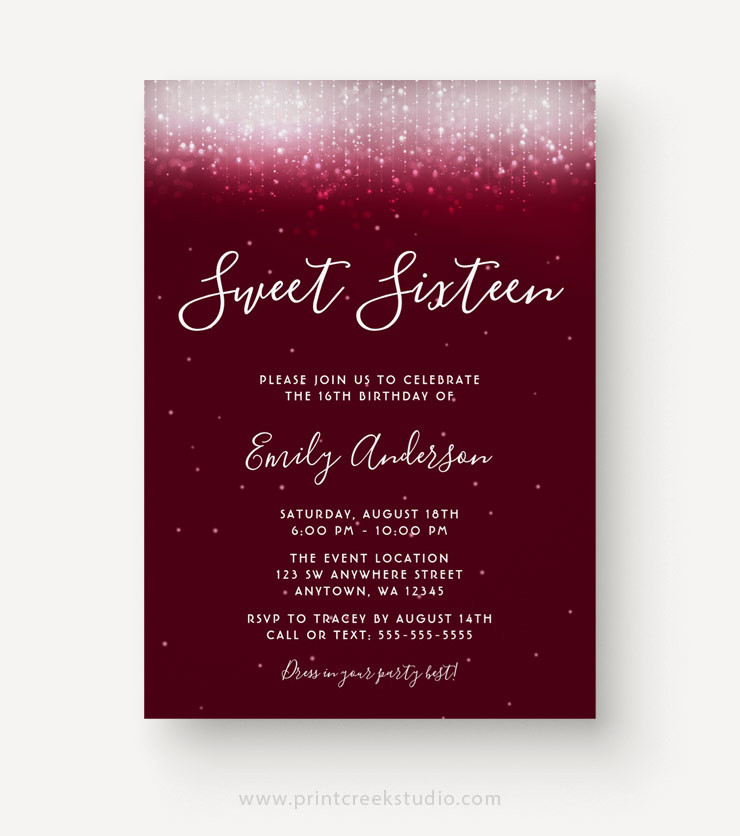 It's time to celebrate your sweet sixteen birthday party in style! Our collection of unique sweet 16 invitations are the perfect choice. Each invite can be personalized using the online template tools on the Zazzle product page. You can change font styles, text placement and colors.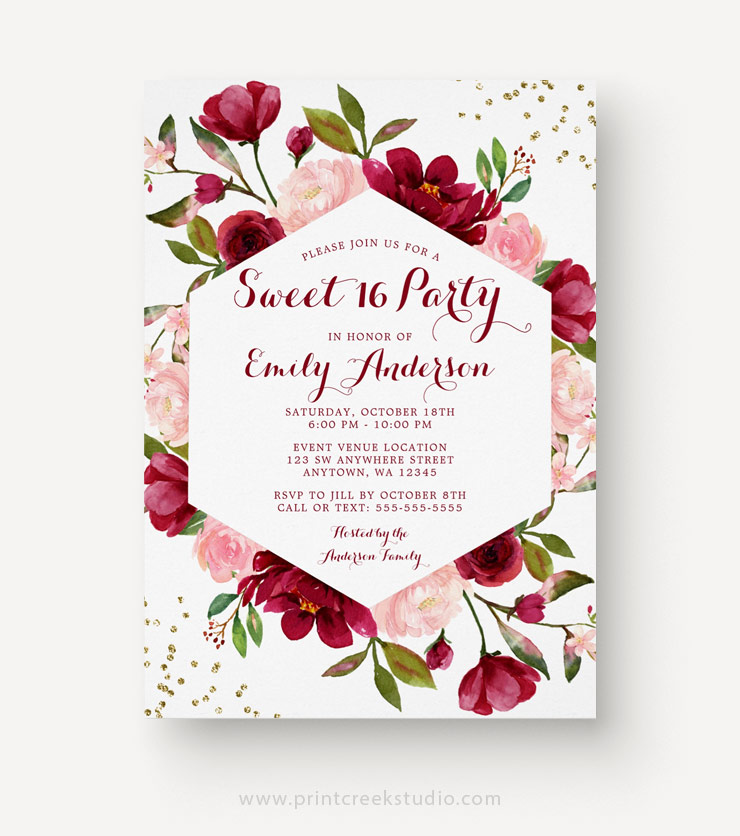 We offer a variety of design styles to fit your event theme. Modern glam lights, elegant watercolor floral and chic faux glitter designs are sure to impress. Invitations come with standard white envelopes or you can contact us for custom color coordinating envelopes.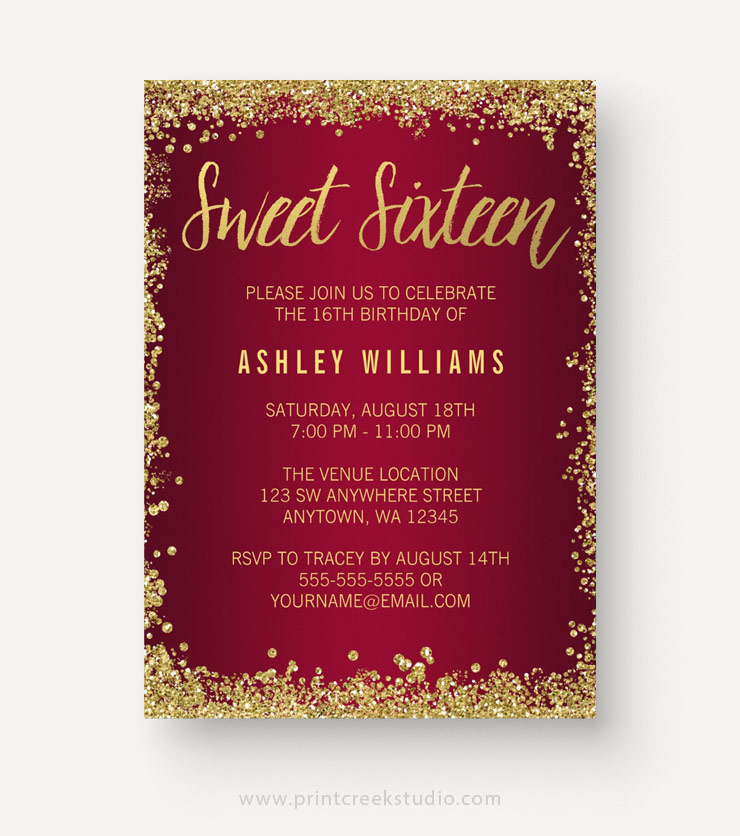 All of our invitations are professionally printed on top quality papers using a full color printing process. Take the hassle out of printing your own invitations by having these delivered straight to you and ready to send out to your guests. Every invite order comes with Zazzle's 100% satisfaction guarantee!